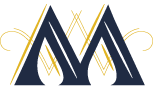 y gratitude is quite simple tonight--not like it's ever very complex!--but having spent the holiday week with just the three of us together, I am extra-aware of my sweet family and how blessed we are to have each other.
We only inflicted a few Mexican train dominoes games on Seth--and he trounced us every time!
We even ate a salad or two. Can you tell which one is mine? Ha. Yes, I'm the grape-pomegranate-blue cheese girl, but you knew that already.
There were beach walks, in between a few rollicking storms and gentle rainshowers.
We indulged in time-honored traditions like Camp 18 for breakfast on the way home.
I won't pretend we drove like this the *whole* time...
But we are safely home through the fog and cold, safe in our cozy abode with the fire crackling.
I hope that wherever you are tonight, it is a place with love and peace.